So, I'm very late rolling from http to https, but I've been a busy gal, being a Mom of two student-athletes and working in digital marketing.
Rolled HTTP to HTTPS and Lost my Facebook Like Counts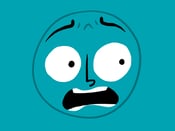 Two days ago, I was working on UTM Parameters with Hubspot Technical Support, and I noticed my website was still http:// not https://.
I asked the Hubspot tech support specialist why my website is still at http, and he said, "I can fix that for you, do you want me to?"
I said yes, and it took him about one second in hubspot, then we went on working.
Rolling to Https:// is best practices for SEO because it adds a secure layer, so that's why we did it.
Later that night, I was working on my Topic Clusters, and I noticed all my social likes on facebook counter were zeroed out.
Those shares show I know how to drive demand, so I wanted them back, naturally. Especially this week, as I'm interviewing quite a bit for demand generation positions.
I called Hubspot late-night support which rolls to Singapore, and they didn't know what was wrong.
I figured it out in a few minutes, that it was because we rolled from http to https. This also happened when Hubspot rolled me from content management system (CMS) to Content Operation System (COS) about four years ago, so I remembered that incident.
So I called Hubspot Technical support in the US in the morning, and got a few people who didn't know how to fix it, but one of them sent me documentation.

It was very complex, so I called back in to get a little help understanding it.
Below I put it into English for you so you don't have to stress.
How to Migrate to Https:// then Get Facebook Likes Back
If you are on wordpress, or another platform like blogger, or blog spot try this:
If you are on Hubspot try this:
Migrate to https:// from within hubspot
Click Edit for the blog and then Update Domain security settings. There's a check box for this setting. It's basically just a toggle switch to go from http to https.
2. Then run the facebook debugger tool, to bring back facebook shares.


So I had already tried using facebook debugger tool here after they rolled me to https:// to bring them back. It didn't work. I have an og- missing image error, by design, is all.

Today, still trying to resolve this issue and have been escalated to Hubspot product management, who is working to fix this with facebook now. I hope they are successful.

So, I had some progress on my own over the weekend, I just published a new article, this one specifically, and ran the facebook debugger tool once again.

It brought the likes back on all but this article and one other. So I ran it specifically on the other article and got a facebook error which I took a screen shot of and sent to hubspot. I believe they may have fixed a glitch in the code.

I also sent them a note saying I think this could be related to a recent lock I put on my account, so no one can make changes except me. Either way, all is restored. Yay!

Side note: I noticed on one of the websites at a company I used to work for, a product manager changed the name of the author on all the articles to his own, and it wiped out all the social sharing as well. So be careful!

Hope you are having a great week and getting out to stay sane amid Covid-19.

-------------------------------------