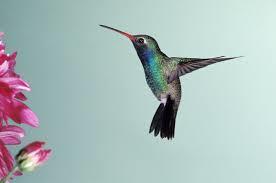 Google has rolled out a new algorithm called "Hummingbird" for all search results in September 2013. The algorithm, has been live for about 5 months now and is meant to improve search results for long-tail queries and "contextual search."
What is Google's Hummingbird Update?
The Google Hummingbird announcement was made in Menlo Park in September 2013. Its name is symbolic for the speed and precision it shares with the bird it is named for.
Hummingbird is the biggest overhaul to the google search engine since the 2009 "Caffeine" algorithm, which focused on speed and integrating social network results into search. It affects about 90% of searches according to Google. The main focus is that the new algorithm allows Google to more quickly parse full questions, as opposed to parsing searches word-by-word, and to identify and rank answers to questions from the content they've indexed.
What is the purpose behind the new algorithm?
Hummingbird is focusing specifically on searches that are, strung together phrases to answer human questions. So when someone enters "How do I fix the chain on my Judith Jack silver locket?" Google now understands that you're neither shopping for a Judith Jack locket nor a silver chain, but you're looking to fix the chain.
They are now prioritizing the context of the query as much as the content.
By emphasizing the intention of the searcher's desire "I want to fix the chain" over merely matching key phrases such as Judith Jack locket and chain, Google will be delivering more relevant results, and that's the point of the update.
These long-tail searches are the kinds of things you might say into your Siri on your phone (or Google Glass, or any voice-driven computer you may have). Google is laying the groundwork to maintain its dominance in search for the mobile world.
As smart phone usage increases so will "voice search". It now comprises 47% of email opens and 24% of site visits.
Will our website search results suffer as a result of Hummingbird?
Hummingbird has been live for 5 months now, so if you haven't noticed any dramatic changes in traffic recently, your site probably won't be negatively affected. It seems that "short tail" key phrases with one or two words won't be affected much by the change.
How can our company benefit from Google's Hummingbird Update?
In response to the question: "what should I do about Hummingbird?", Google's response has been what inbound marketers have been doing all along: "have original, high-quality content."
SEO criteria that mattered in the past such as inbound links, social shares, and keywords in titles are still relevant. Hummingbird simply allows Google to manage those results more in context now.
Who should be happiest about Hummingbird?
Google's humminbird benefits: 1) inbound marketers, 2) mobile marketers, and 3) inbound etailers the most.
If you blog about topics your customers are interested in, Google will help you get found. This makes you an information resource for your potential customers which will help you develop a relationship with your ideal buyers, and that relationship will probably lead to a sale in the future.
That's inbound marketing. As always, create remarkable content to attract the right people. Respond to their needs with relevant information when they ask for it.
What's different about Mobile with Hummingbird?
As mentioned earlier, Hummingbird is part of today's shift to a "mobile-first" online landscape. So if you want to capitalize on this traffic, ask yourself, how ready is your site for a mobile audience?
Are your product pages, calls-to-action, landing pages, and e commerce pages responsive via mobile devices?
Is your blog design responsive and optimized for social sharing? If not, then you're creating a negative experience when searchers find your site.
We all know the frustration of wanting to access a page but needing first to blow it up to read what it says, let alone try to type in our information.
Google's Hummingbird takes into consideration a lot of contextual information to bring people to the right site which is perfect for inbound marketing strategies.
------------------------------------------------------------------------------------------
Bay Area Inbound is a full-service Inbound Marketing Agency in SF that specializes in content creation and getting you the leads you need to significantly increase company revenue.
Bay Area Inbound is a Hubspot Value-Added Reseller. Hubspot makes Integrated Marketing Automation Software and is the #2 Fastest Growing Software Company in the World.
For more information on getting traffic to your site and generating the leads you need, contact laurie@bayareainbound.com or 510-543-7593.
For more tips and tricks, download our free whitepaper by pressing the button below: