Here is a collection of curated quotes from Marketing Greats to remind us of the finer points of our craft. I also insert a few tips at the end that I find myself saying to my tech clients often.
Great Marketing Quotes
"When you enchant people, your goal is not to make money from them or to get them to do what you want, but to fill them with great delight."
Guy Kawasaki, Formerly Apple Chief Evangelist
"Faith in yourself, in your friends, in your colleagues, and most of all, faith in your ability to impact our future is the best strategy I know."
Frank Godin, Best-Selling Author
"Money follows passion — not the other way around."
David Siteman Garland, Host, Rise to the Top
"Those who build and perpetuate mediocrity… are motivated more by the fear of being left behind."
Jim Collins, Author, Good to Great
"Spending energy to understand the audience and carefully crafting a message that resonates with them means making a commitment of time and discipline to the process."
Nancy Duarte, Duarte Design
"Great content is the best sales tool in the world."
Markus Sheridan, the Sales Lion Blog
"Companies need to lighten up and take themselves less seriously. They need to get a sense of humor."
Doc Searls & David Weinberger, Co-Authors, The Cluetrain Manifesto
"In that age of ambient intelligence -- of information everywhere -- marketing will need to be contextual, and brands will have to align their interests with the interests of their prospects and customers."
Dan Lyons, Marketing Fellow, HubSpot
"Content is the fuel that powers the inbound marketing machine. Without gas, your car can't go anywhere. Without your car, burning fuel is a dangerous mess."
Laura Fitton, Inbound Marketing Evangelist, HubSpot
"Internet word of mouth is extremely important. You see what the most vocal consumers have to say about you and about your competitors -- and they're saying it without necessarily knowing you're watching them."
Steve Rubel, Chief Content Strategist, Edelman
My Oft-Stated Tips as a Marketing Consultant
On Customer Pain Points and Messaging
"Always frame marketing messages in terms of the problems you solve for the customer first, then clearly demonstrate how your product or service solves that problem; You will always captivate your audience."
On Startup Budgets
"Anybody should be able to market with a big budget and lots of resources, if they know at all what they are doing. The rare Marketing jewel is someone who can move the needle with a startup budget and a smaller microphone."
Importance of Being at the Top of a Search
"Most people like to research a big purchase online 5 times before they make a major decision. If they can't find your website at the top of their search engine results, your offerings won't even be considered."
On Lead Nurturing
"We can keep your products at the forefront of your potential customer's budget planning using email lead nurturing. We typically see customers close in a sale with a 5-touch marketing cycle. We can shorten that cycle by executing well and bringing them down the sales funnel quickly with educational offers that answer their objections."
The Importance of Building Brand Reputation
"Word-of-mouth referrals are the goal of all marketing. It is too expensive to pay to get your message out to every potential customer. That is why we build brand reputation through great content demonstrating thought leadership and the core strengths of your company, it's people, and your offerings."
Blogging to Draw Customers Through Inbound Marketing
"When people read blog articles, they consider the information to be as reliable as a word-of-mouth referral. Blog and have all your employees publish to social media. Search engine spiders read blog articles too and long-tail-strategy-keyword-rich content in context of the search is what drives potential customers to your website."
Blogging, Such a Better Value than Ads
"With Pay Per Click you pay forever, and own nothing. When you stop paying, your website traffic and leads dry up instantly. With Inbound Marketing you get to keep what we build you forever. The content, the offers, the workflows that capture leads. And if you stop spending on inbound, your website performance and leads will degrade slowly over time. And if you spend more on inbound you can reliably expect explosive growth."
Laurie Patterson Monahan is Principle at Bay Area Inbound, a Digital Marketing Consulting Company that Specializes in Increasing Revenue for Technology Companies.

Contact Laurie at Bay Area Inbound at 510-543-7593 or email Laurie@bayareainbound.com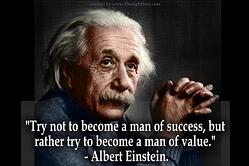 For more tips and tricks on driving traffic to your site, capturing leads, and nurturing them towards sales, download our free whitepaper: