Branding is at the very core of marketing, and requires skills and expertise that marketers own. The payoff for proper branding, obviously, is more traffic to your website, more leads, more sales, and more profit sharing for you and everyone else in the company.
Some of the following advice is, Marketing 101, but we have to mention all steps for the sake of completeness.
Here Are 9 Steps to Building a Brand for SEO:
1. Identify a niche where your company can be the market leader
Choose an industry or service where you are passionate, have the expertise, and are willing to make a commitment. Now narrow where you are in that industry. Yes, this is Marketing 101: segment, segment, segment, til you can be number one in your niche. You want to be ther market leader, the goal is to narrow the playing field so you can be #1 on that field.
2. Write a strong, short, tag line for your brand
Your tag line should be built for search engine optimization, and post it on your website, on your LinkedIn company page and all social media, anywhere your company brand will pop up.
Your brand should tell people exactly where you are in the market, and why you do it better than everyone else. The narrower the better, so when they are looking for someone that does exactly what you do, they will find you and know you do exactly that.
Example #1
My favorite example for teaching branding is: "Chevy's, Fresh Mex". I know it isn't tech, and I only do tech, but conceptually, it is so clear, most people get it the first time. Where Chevy's is in the Market? Mexican Food. Why are they better? They make everything fresh every day like salsa and tortillas.
Example #2
A good tech example is my old company: "Proxim, The Leader in Wireless Networks". Where are they in the Market? Wireless Networks. Why are they better? They are the biggest, therefore your best bet.
Example #3
My own company brand: "Bay Area Inbound", tag line: "Inbound Marketing Consultants". This branding helps us in a number of ways. It tells people and search engines the type of marketing we do which is very narrow and focused. We do inbound marketing, which is a hot field in marketing today, and my branding also does volumes for our website SEO.
It tells people exactly why we are their best bet, we do exactly what they are looking for. We are in the Bay Area, and just by having our geography in the title, it makes us come up to the top of all google searches for "inbound marketing consultants" coupled with "Bay Area".
It also let's them know we are consultants, hired guns, we build a machine for the client that brings them website traffic and leads, and nurtures them towards sales. We teach them cutting edge marketing and then we leave. We are not after their job.
Our brand says a lot, and it has to, because our customers are Marketers, so they know good branding when they see it. And they are also after internet marketing. They can tell by our branding that we know something about SEO.
Example #4 Brands with Enough Clout to Stand on their Own
The goal is, obviously, to become a brand with enough of a reputation to stand on it's own without a tag line. That people will know what you do and why you do it better without you telling them; To be above the need for good Search Engine Marketing.
For example Apple Inc. When I think of Apple, I think of their out-of-the-box-ease-of-use and flawlessly designed products. Love my ipad and iphone; So when you get there, you have a following. I do look at their website and think with some good inbound marketing they could sell even more faster, but they have done such a great job with their products, they don't absolutely need someone like me or a tag line to tell people where they are in the market and why they do it better.
Apple is the exception to the rule and they have a big head start. The key is, for the rest of us, not to think we are Apple when we aren't.
3. Stand for Something
The only way to become an Apple is to stand for something other than making money. And in your incredible integrity you become something people want to follow. People tend to be reasonable and intelligent. They know when you give other people the shaft you will eventually give it to them. They know when you have gone the extra mile to build something of quality. They believe in a goal that will help the overall good in the environment, the economy, for humanity. They can tell when you are after a quick buck by how you treat them in every interaction, which is all part of your marketing, as you know. And that kind of leadership has to start at the top.
4. Blog
Be sure to add your tag line as a "target keyword" on every blog article you post. It tells people exactly where you are in the market, right? So the more times it's on your website, the higher your site will climb in google rankings if properly tagged.
Execute a blogging strategy that includes articles that show thought leadership in your specific industry, related segments, company future direction, and knowledge of your market landscape overall. But also include a little personal detail about the bloggers, your executives, and specifically your company leader, usually the CEO. People are always part of a brand. And I've blogged a lot. Analytics have proven that we get a lot more reads, likes, and shares when we occassionally share something about the people behind the brand.
5. Social Media
You'd have to be living under a rock not to notice everyone tweeting, facebooking, using linkedin, google plus, pinterest, and a myriad of other social media networks to get news, follow brands, and get word-of-mouth referrals from their friends and coworkers about subjects that interest them.
This is a hugely important outlet to build your brand and push out those blog articles to all the people who follow your employees on social media. People consider a blog article they read to be as good as a word-of-mouth referral, so when you make a solid point via a blog article you have influenced a future customer. And social media often raises awareness in people who didn't even know your product category existed.
Participate in relevant LinkedIn Groups through provocative comments that start conversations, or by participating in existing conversations. Social media can be used in a myriad of ways.
6. Get Endorsed by Industry Authorities
Take a look at the editorial calendars of trade publications and find an opportunity to submit an article. Once published, you can leverage the time and resources committed by promoting the piece in social media forums, with a link to a place on your website where customers can request a download. Write a whitepaper, and then create call to action and landing pages to capture leads from this activity.
7. Attend a Conference or Trade Show
Check out the upcoming conferences or meetings in your company's field of expertise and find opportunities to make presentations or deliver a speech. Even having your CTO deliver an impromptu speech from the booth every hour on the hour if he/she is charistmatic, will draw an audience and sales can scan badges to contact these warm leads later.
Again, once you particpate as keynote speaker, you can help leverage the time and resources committed by promoting the event in social media forums.
8. Identify Relevant Contacts in the Media
Send them links to your thought leadership pieces, along with a note indicating that the writer is available to answer their questions or provide subject matter expertise.
9. Do a Search for Key Influencers in Your Niche
Make contact with analysts such as Gartner and get their recommendations and make changes to get your company better positioning on their "magic quadrant." Use their annual report in your segment and your favorable positioning as another giveaway on your website so customers don't have to take your word for it, they have experts endorsing you.
Conclusion
It is painful and time consuming to rebrand if you don't have good branding strategy, but failing to do so can be costing your company millions of dollars a year in sales since branding for SEO properly can bring you thousands of more leads a month, and failing to can also cost you those same leads.
Consider adding a tag line that tells people "where you are in the market" and "why you do it better" so you can be found by Search Engines and Customers when they want you.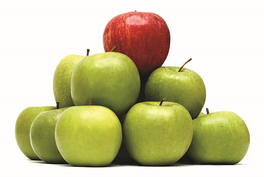 For more information on getting traffic to your site and generating the leads you need, contact laurie@bayareainbound.com or 510-543-7593.
For more tips and tricks, download our free whitepaper by clicking the box below:
Bay Area Inbound is a full-service Inbound Marketing Agency in the SF Bay Area that specializes in campaign creation and lead generation to significantly increase revenue for technology companies.
For more tips and tricks, download our free whitepaper by clicking the box below: