The B2B marketing automation industry reached $475 million in revenue by the end of 2012. This was more than a 50% increase over 2011, which had also doubled in revenue from the year before. (Source: Raab Associates)
If you aren't using Marketing Automation Software and Inbound Marketing, you are putting your company at a huge disadvantage to your competitors who are.
We recently saved a company a million dollars a year by replacing their affiliate marketing strategy with inbound marketing automation software and inbound marketing. Affiliate marketing is the most expensive way to get a lead via the internet. They were spending $110k a month on affiliate marketing, and now with inbound marketing they only have to spend $30k a month.
That includes Marketing Automation Software, Marketing Campaign Offers, and the labor to build everything you need.
And what we built for them they will own forever. Once the blog is up and the offers are created, they own them forever. Their automated email lead nurturing system is in place forever. Their social media campaigns are pushed automatically every time they publish a blog article. Google will forever recognize their large website with targeted keywords when someone searches for products with those keywords and will pull their company up to the top of the list.
With affiliate marketing and Pay-Per-Click you pay forever and you accumulate nothing, no SEO accumulated at all, you turn it off and your leads 100% vanish. With inbound marketing if you stop all marketing activities, your website's performance and incoming leads will degrade slowly over time. And once you build your inbound up, you just need to maintain it unless you want explosive market growth. OK, who doesn't?
So what is the catch? Why does anyone do Pay Per Click (PPC) or Affiliate Marketing to drive traffic to their site instead of inbound? Well, pay per click is less time consuming if you don't have inhouse marketing expertise and you expect your Sales VP or Director to also run marketing. You can get google to set up PPC for you, you just need money, not inhouse expertise. It is the same with affiliate marketing, you can set it up in a meeting or two with the vendor.
If you are using PPC and Affiliate Marketing and it is working, I always recommend companies leave it going for 6 months while you pay someone who knows inbound marketing like us at www.bayareainbound.com to build up your inbound, then over time you can get rid of that huge Affiliate Marketing or PPC expense forever.
Or keep your PPC and affiliate, with inbound you just get more. You get articles that show your thought leadership. You get to push articles out via social media creating demand and building brand awareness with people who never knew your product category even existed. You get word of mouth advertising.
If you want to find out how we can save you money from pay per click or afilliate marketing expenses, or even keep your same marketing investment level and just increase your warm leads by 300% and sales by 50 to 100% year over year...
Contact laurie@bayareainbound.com for a free demo. Now let's dive in to a few more important facts about Marketing Automation:
Marketing Automation
The adoption of marketing automation technology is expected to increase by 50% by 2015. (Source: Sirius Decisions)
Marketing automation has seen the fastest growth of any CRM-related segment in the last 5 years. (Source: Focus Research)
By 2020, customers will manage 85% of their relationship without talking to a human. (Source: Gartner Research)
50% of respondents to a 2011 Focus survey stated they have not realized the full value of their marketing automation investment, and less than 25% use their platforms to their full potential.
50% of qualified leads are not ready to purchase immediately. (Source: Gleanster)
The average sales cycle has increased 22% over the past 5 years due to more decision makers being involved in the buying process. (Source: Sirius Decisions)
Nearly 2/3 of B2B marketers identified engaging key decision makers as their top challenge. (Source: Forrester Research)
47% of B2B marketers say they either close fewer than 4% of all marketing-generated leads, or they don't even know this metric. (Source: Forrester Research)
89% of marketers said email was their primary channel for lead generation. (Source: Forrester Research)
With a delivery rate of just 75%, achieving strong inbox placement remains a challenge in the B2B sector. (Source: Return Path)
Only 33% of companies who use both CRM and marketing automation said the two integrated well. (Source: The Experts Bench)
64% of CMOs have either an informal or no process to manage their marketing automation. (Source: The Annuitas Group)
Companies that excel at lead nurturing generate 50% more sales ready leads at 33% lower cost. (Source: Forrester Research)
Businesses that use marketing automation to nurture prospects experience a 451% increase in qualified leads. (Source: The Annuitas Group)
Nurtured leads make 47% larger purchases than non-nurtured leads. (Source: The Annuitas Group)
Companies that automate lead management see a 10% or greater increase in revenue in 6-9 months. (Source: Gartner Research)
46% of marketers with mature lead management processes have sales teams that follow up on more than 75% of marketing-generated leads. (Source: Forrester Research)
25% of marketers who adopt mature lead management processes report that sales teams contact prospects within one day. Only 10% of marketers report the same follow-up time without mature lead management processes. (Source: Forrester Research)
Companies with mature lead generation and management practices have a 9.3% higher sales quote achievement rate. (Source: CSO Insights)
Relevant emails drive 18 times more revenue than broadcast emails. (Source: Jupiter Research)
Personalized emails improve click-through rates by 14%, and conversion rates by 10%. (Source: Aberdeen Group)
Gartner estimates a 15% savings on creative production with marketing automation.
Gartner estimates a 5% reduction in marketing waste through automating fulfillment.
Event-triggered marketing can potentially save 80% of your direct mail budget. (Source: Gartner Research)
All of the above can be taken care of for you with marketing automation software and a consultant like me to set it all up for you....Give us a call at 510-543-7593.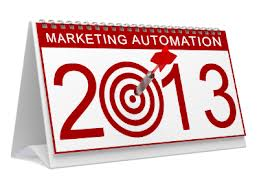 For more information on getting traffic to your site and generating the leads you need, contact laurie@bayareainbound.com or 510-543-7593.
For more tips and tricks, download our free whitepaper by clicking the box below:
Bay Area Inbound is a full-service Inbound Marketing Agency in the SF Bay Area that specializes in campaign creation and lead generation to significantly increase revenue for technology companies.
For more tips and tricks, download our free whitepaper by clicking the box below: