You already know that lead generation is as important for your company as having a great product or service to sell. If you can't drive people to your website, capture warm leads, and nurture them towards sales, you aren't going to be around a year or two from now.
But how do you get those all important leads? Let's look at a few important lead generation facts that can help your business garner more leads:
Lead Generation
Call to actions promoting ebooks get almost twice the click through rate as emails promoting webinars. (HubSpot)
Companies with 30 or more landing pages generate 7x more leads than those with fewer than 10. (HubSpot)
48% of marketers build a new landing page for each marketing campaign. (MarketingSherpa)
68% of B2B businesses use landing pages to garner a new sales lead for future conversion. (MarketingSherpa)
16% of landing pages are free of navigation bars. (MarketingSherpa)
48% of offers have multiple offers on them. (MarketingSherpa)
42% of offer-related graphics on landing pages are not clickable. (MarketingSherpa)
Businesses with 31 to 40 landing pages got 7 times more leads than those with only 1 to 5 landing pages. (HubSpot)
Those with over 40 landing pages got 12 times more leads than those with only 1 to 5 landing pages. (HubSpot)
Give us a call and we will help turn your website into a mean-lean-lead generation machine.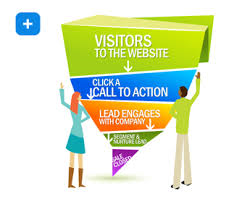 For more information on getting traffic to your site and generating the leads you need, contact laurie@bayareainbound.com or 510-543-7593.
For more tips and tricks, download our free whitepaper by clicking the box below:
Bay Area Inbound is a full-service Inbound Marketing Agency in the SF Bay Area that specializes in campaign creation and lead generation to significantly increase revenue for technology companies.
For more tips and tricks, download our free whitepaper by clicking the box below: