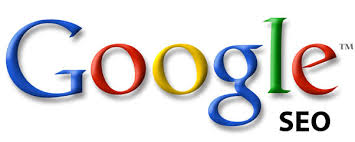 SEO and Search Engine marketing are here to stay. Most people search the internet 5 times before they make a major purchase; They prefer to investigate and weigh those options BEFORE they engage with a Salesperson. So if you don't know anything about bringing your company's website to the top of the search, your offerings won't even be considered. Here are some things about SEO your company needs to know if it wants to be successful:
SEO Facts You Should Know
61% of global Internet users research products online. (Interconnected World: Shopping and Personal Finance, 2012)
44% of online shoppers begin by using a search engine. (Interconnected World: Shopping and Personal Finance, 2012)
Worldwide, we conduct 131 billion searches per month on the web. (Comscore, January 2010)
57% of TV viewers use the web simultaneously. (Nielson, 2009)
70% of the links search users click on are organic, not paid. (Marketing Sherpa, February 2007)
60% of all organic clicks go to the top three organic search results. (MarketingSherpa, February 2007)
75% of users never scroll past the first page of search results. (MarketShareHitsLink.com, October 2010)
The average click-through rate for paid search in 2010 (worldwide) was 2%. (Convario, January 2011)
Companies that blog have 97% more inbound links. (HubSpot State of Inbound Marketing Lead Generation Report, 2010)
Businesses with websites of 401-1000 pages get 6x more leads than those with 51-100 pages. (HubSpot Lead Generation Lessons from 4,000 Businesses, 2011)
For help in bringing your website to the top of an organic search, contact Bay Area Inbound at 510-543-7593 or laurie@bayareainbound.com.
For more free tips and tricks in our free ebook click the box below: