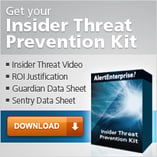 Custom Calls-to-Action can make all the difference in how many leads you get from your inbound marketing efforts.
You are probably familiar with the buttons you see when surfing the web that offer you something related to the product or service that you are surfing to find info on.
Those buttons you push are called: Calls-to-Action (CTAs). Usually the offers are educational, at least they should be, and when you push the button you go to a landing page with a form to fill so you can give your contact info and get the free offer.
Recently, I created several new marketing campaigns for a tech client. And I worked with the web developer/designer and created custom calls-to-action with bullets that told what the prospective customers would get if they pushed the buttons.
The campaigns were so successful, leads were coming in one-every-minute. You see we not only used the CTA buttons to post on the website, but we used them to email the offers to all of the past visitors to the website that we had previously captured contact info on.
When I left the client, I was so impressed with the results we received with those custom calls-to-action, I paid my own web developer to create 6 custom CTAs for my own site. I haven't even had time to put them up around my website yet because I immediately started on a new client, but I have put them at the bottom of my new recent blog articles, and guess what?
My leads are up 300% according to the recap of my new web traffic and new leads I get from my hubspot inbound marketing software via email.
If you don't have all of the following elements, your website will never capture leads that you entice to come to your site:
Educational Offers
CTAs
Landing Pages
Thank you Pages
Return Emails with Offers
Below is an example of a CTA like the examples I have been writing about. Feel free to push the box below and get more info on inbound marketing and how to increase leads from your website. If you need help getting traffic to your site, leads from your traffic, or creating winning marketing campaigns that drive both, give us a call or fill out the form from the CTA below and we will help you set up a mean-lean-lead-generating machine on your website.
Bay Area Inbound is a full-service Inbound Marketing Agency in SF that specializes in content creation and getting you the leads you need to significantly increase company revenue.
Bay Area Inbound is a Hubspot Value-Added Reseller. Hubspot makes Integrated Inbound Marketing Software and is the #2 Fastest Growing Software Company in the World.
For more information on getting traffic to your site and generating the leads you need, contact laurie@bayareainbound.com or 510-543-7593.