Video Marketing can shorten sales cycles considerably. It is a good way to get your core value messaging to people who are attracted to your website via keyword search right when they are ready to buy.
As you know, people using google search are often trying to solve some pain point or need that they know they have, and find your keyword-targeted title for your video.
Keep in mind what your video is trying to do. There are different kinds of videos. Many videos are technical how-to videos. And then there is a video targeted more at the "financial buyer" or decision maker and other high-level executive decision makers that want to know why they are signing a Purchase Order for $35k for a Software package IT is asking for, or they are simply searching for a solution to a business problem they have.
I recently managed the development of a video targeted to the 50k-ft-view of what problems does our software solve, so people can figure out quickly if they want to further explore the company's offerings.
So you know you want to make a video, here is how you do it:
Choose your format taking budget into consideration
Videos can be very effective, but they can be expensive too. Surprisingly the most expensive kind of videos are the kind with live actors. I'm not talking about videos where you have your Executive give their pitch.
I'm talking about a video where there are scene changes, and you have actors are acting out and demonstrating the pain points your products and services solve.
You not only have to pay the actors, but permits are required to shoot on location. A 60-second video with live actors will cost you around $20k U.S. as of this writing, based on bids I obtained recently from 3 video companies.
But not to fear, you can easily overcome this obstacle by doing an animated video to get your point across, for 90 seconds for somewhere around $12,500.
Popular styles now are using a whiteboarding technique where you speed up the process and watch the animator draw each character. I personally don't want to waste valuable seconds paying for the time it takes the animator to draw. Another popular and effective method is just slightly above a stick figure with scenes depicting your story. My favorite type of video is one that uses graphics of the solution using the actual objects to quickly educate your audience, in example network topologies or industrial applications or buildings to show exactly how your solution is going to solve the customers problem.
Write your script
This can be the most important part for you as the director representing your company. Because making changes later to the script can be very expensive. You want to make sure you tell the story first by captivating the audience by demonstrating that you understand their problem.
If they don't have the problem you solve, then there is no need for them to continue watching, no foul, no harm. Via video, you can both find out quickly and at very little expense, that there is no match between their need and your offerings. If they do have the pain points you solve, they will be engaged and interested to learn more about exactly how you solve that problem.
The video company will have a script writer, but you need to remember, this writer probably doesn't understand at all what your company does, so they are facing a learning curve up front. And, more likely than not, they may not understand the need to describe the customers problem first. You need to make sure the script happens in that order, or you will end up with something that just talks about how great your company is, but doesn't engage your potential customers. And you pay by the word, because that equates to time, so you will want to work hard on getting it right and keeping it brief.
Choose your music
Your video company of choice will send you music they propose for background music. Personally, I feel, a few seconds of music can be used to draw interest and set the scene, but I don't want my messaging overshadowed with music through the entire video.
Choose your voiceover
Your video company will also send you auditions of different voices once the script is close to being nailed down. This is a very subjective preference. I can tell you that in the book, "Talking from 9 to 5" by Deborah Tannen, PhD, about women in the workforce, the book talks about the credibility people give to men's deeper voices, so you might want to think about going with a male voice over.
Creative intonations in voice can add emphasis and humor without adding length or complexity to the script. Shop around, watch videos and see which ones you like, you will see what I am talking about in the more effective tech videos you find.
Selecting Style Sheets
Style sheets is the step where the artist will give you a few choices after discussing your preferences that show the overall style for the video. There will be samples of different character types and a sample background scene with each. This is the time to tell them if you like one of the styles or if you have something else in mind. It helps if you look at a lot of videos on the web and find samples of what you like first so the artist knows which direction to go in. And don't be surprised if the artist has their own ideas about art, ha!
Mockups
Next the video company will send you the mockups of the animation shots for each scene of your video, before they flesh out the whole script. I like to send them a list of scenes I have in mind with the script, but I am always open to suggestions and better ideas than my own.
Make Edits as necessary
If you don't like the artists vision for these mockups you can propose changes and there will always be some tweaks. You are getting really close to the finished product that will be matched to the voice over of your entire script.
Now you are ready to shorten sales cycles via video

Again, video is a good way to get across the message to your potential customers that you understand their pain points and how you solve them. The right video can send potential customers to your Sales Department clamoring for more information and pricing, so in many cases, it is worth the effort and budget that goes into video marketing.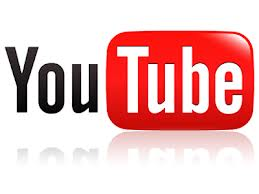 The video I developed for Imanami is below:
Bay Area Inbound is a full-service Inbound Marketing Agency in SF that specializes in content creation and getting you the leads you need to significantly increase company revenue.
Bay Area Inbound is a Hubspot Value-Added Reseller. Hubspot makes Integrated Inbound Marketing Software and is the #2 Fastest Growing Software Company in the World.
For more information on getting traffic to your site and generating the leads you need, contact laurie@bayareainbound.com or 510-543-7593

.
For more tips and tricks, download our free whitepaper by pressing the orange button below: