Before you purchase an email list to get the "Quick Hit" you think you will to your revenue numbers, there are a few pros and cons to buying an email list that you should understand first.
Recently while working at a tech client, we purchased a contact list from RainKing. There are about 3 or 4 large reputable contact list manufacturers out there to choose from.
______________________________________________________________________________
Cons to Buying Lists
Expensive somehwere in the neighborhood of $20k for 10k names and up
Interrupt Marketing, people who receive your emails may "unsubscribe" or mark you as spam because they weren't expecting to hear from you
Pros to Buying Lists
Gets you contact info on decision makers, target segments, and organizational structure quickly
Good way to supplement an inbound strategy, because a one time contact isn't going to close the deal, as analytics have shown
____________________________________________________________________________
List prices are steep depending on what segments you want, they are divided horizontally by company size and vertically by industry. They are divided geographically as well, for example, the United States lists are the most robust, but Europe is also available.
You can segment the lists however you want, for example by title as in CTOs, CEOs, or IT Managers, or you can segment by sales territory, or vertical like Medical or by size like small business vs. midcap vs enterprise. We segmented in all those ways for different offers. You get the contacts emails as well as phone, organizational structure (who reports to who) and they are verified quarterly so have a fairly high accuracy rate.
The down side to buying lists, as opposed to attracting leads via inbound marketing, is you will get a lower open rate. But as long as you target people who are appropriate for your product or service, and make sure you write it in a compelling and straightforward way, you can still get a high open rate, click rate, and capture leads who will be interested in finding out more.
I received a 15% open rate in the US to an email campaign and a 19% open rate in France using French text. Lead conversion rate was 1.25%. That means out of 24k emails sent, 300 people who were in the target segment were interested enough to download the info on the client's product.
I wouldn't use this method as a single strategy. You still need a marketing offer, landing page, contact form to capture lead contact info and analytics to see who cared enough to open the offer so you can call through the people who opened but didn't click the offer. Or your list will do you no good.
Lists are expensive. And another downside is that if the contacts aren't interested in your first offer, they can unsubscribe and you will never get an email through to them. To protect your company's "reputation score" you need to use a service like Jango. Hubspot won't let you email blast to purchased lists for the very reason that they are more likely to unsubscribe. And once they unsubscribe for one company's offers, hubspot will never email to them again unless the customer specifically requests to be reinstated themselves.
You will always get a higher click through rate and lead ratio from warm leads who are attracted to your site through blogging, keyword strategy, and social media. But for a quick hit, if you don't mind throwing down the money or to supplement your inbound strategy and to save your Salespeople time getting into specific target accounts, to see the complexity in reporting structure in very large Enterprise companies, you can't beat purchasing a list.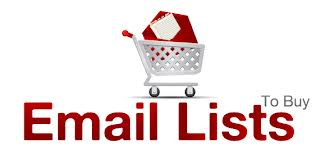 Bay Area Inbound is a full-service Inbound Marketing Agency in the SF Bay Area that specializes in campaign creation and lead generation to significantly increase revenue for technology companies.
For more information on getting traffic to your site and generating the leads you need, contact laurie@bayareainbound.com or 510-543-7593.
For more tips and tricks, download our free whitepaper by pressing the box below: