Recently I worked for a tech client and I recommended they install closed-loop marketing analytics by integrating their Microsoft CRM Dynamics (Customer Relationship Management Database) with their Hubspot Marketing Automation Software.
What does closed-loop marketing analytics do for you?
It let's you see every touch that marketing made to get a customer down the sales funnel, but you also see it in terms of which prospects actually close in sales because it integrates the functionality of your CRM database, like Salesforce, and is synched every 15 minutes.
Another huge added benefit to integrating is the sales people don't have to manually "build" contact profiles in CRM or Salesforce after they get a lead from Hubspot, or Marketo, or Eloqua or whatever automated marketing software your company is using.
Finally, your marketing team doesn't have to import .csv files all the time, or give batches to sales of warm leads manually.
How easy was it to make the integration work?
I managed the project for the client and the project required 4 resources besides myself including: a Web Master in India, an IT Manager in Pakistan, a Lynton SaaS Consultant out of Texas that provided the API, and a Microsoft Dynamics CRM consultant out of Oregon.
There were a number of steps and a few roadblocks we had to overcome:
First the client wanted to pull out their ACP System which generated software download keycodes automatically for customers when they filled a form to download free 30-day software trials.
I had to learn Hubspot3 new software functionality on the fly including the new SQL database functionality that let us use smart lists, smart check boxes on the forms, workflows, and hundreds of other new features at the same time for this major revision, and so did the Hubspot tech support team. They weren't very good at it in the beginning and neither was I, but now we both are. And I use smartlists on a weekly basis for segmenting leads.
I had to create new landing pages, forms, and return emails for free 30-day trials that included tech support info and sales contacts along with ftp, http, and https download sites for the free trials and the webmaster had to convert the new landing pages I created to html.
Next, we had to pay a CRM consultant to add fields in CRM that were not automatically installed with the Lynton integration software (SaaS) we bought to make the automatic updates between Hubspot and CRM.
Next, I had to map all the questions we asked of customers on forms in Hubspot Landing Pages and give a spreadsheet of custom fields to Lynton so they could build the custom fields on their side and give them to the CRM consultants.
Our IT Administrator had to build a test CRM environment for us to work on so we wouldn't break anything on the production CRM.
Finally, we had to debug the CRM because it had a bad workflow that was preventing the leads from importing. That took a while. The issue was finally escalated to a Level 2 Tech Support Engineer from Microsoft.
But we made it work, which is awesome for Sales and Marketing and the whole company.
So what's so great about getting the closed-loop marketing analytics?
We can see that it takes customers, on average, 5 touches over a number of months for them to educate themselves about the pain points the client's software will solve for them. In many cases they might have been waiting for budget, or as is often the case, the client's software was competing with many other projects and priorities customers have for their time and money.
In this way, we could see how valuable email lead nurturing with more educational offers like Automation Kits, Free eBooks, and Jump Start Weekly Group Webinars were in bringing the customer down the sales funnel and closer to a "yes" when the Salesperson calls them.
And again, Sales never has to "build" a lead in CRM again!!!
And Marketing doesn't have to transfer .csv batch files around to do email blasts and marketing campaigns or to give leads to Sales.
Sales automatically gets a list of leads with high "readiness-to-buy" called high "lead scores" based on the number of times a customer has interracted with our website and downloaded educational offers.
I hope this blog article gave you an idea of the complexity of installing and the benefits of having closed-loop marketing analytics. I hope it will also let you know what to expect if you decide to take the plunge and find out which marketing campaigns are really bringing in Sales and how many times a customer needs to be contacted in an automated way before they are ready to buy.
Do you have closed-loop marketing analytics? Do you want them?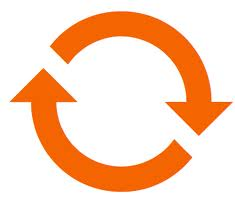 Bay Area Inbound is a full-service Inbound Marketing Agency in the SF Bay Area that specializes in campaign creation and lead generation to significantly increase revenue for technology companies.
For more information on getting traffic to your site and generating the leads you need, contact laurie@bayareainbound.com or 510-543-7593.
For more tips and tricks, download our free whitepaper by pressing the box below: