My husband and I took our honeymoon in Monterey. It was perfect, we had very little time to take off as I was working at a new job, and he was in busy season as an Accountant. We only took 3 days off. His parents suggested we go to Monterey and Carmel, and they said we would probably want to go back over the years. They were right, we have been back many, many times. And we've taken our kids every time since we had them.
These are the things that bring us back:
1 Stay at Hotel Pacific
Jacuzzis, fountains, large rustic log beds with feather comforters, fireplace, spanish tile, bright flowers in mediteranean pots everywhere, breakfast in the cozy lounge sitting on couches and overstuffed chairs, and snacks in the afternoon before you take a nap. We've stayed at lower end hotels there, and its been fine because they have a pool which is really fun with kids too.
2 Seven-mile Drive
Great views while the kids are napping, winding through pebble beach golf course with spectacular ocean scenes of cypress trees clinging to cliffs, giants rocks just off shore, sea birds, salty air, and green-foamy-transclucent waves rolling toward shore. Pre-kids we parked and rode bikes on the path along the ocean.
3 Tidepooling at Point Lobos
My personal favorite and our family favorite too, but I cover it in another blog article. Starfish, anenomes, fiddler crabs, regular crabs, color, texture and sea life abound.
4 Shopping and Lunch in Carmel
Our favorites in Carmel are to get ice cream, have lunch at one of the little italian bistros, there are some cool furniture, artisan, clothing shops, a Coach outlet, and really great toy store that doesn't resemble Toys R Us at all. There is a nice white sand beach at the end of the main drag where the kids like to chase the waves and build sand castles. My Dad says his favorite restaurant in Carmel is the Boar's Head owned by Clint Eastwood.
5 Tilly Gort's Restaurant
It's vegetarian, it's 5 star, it's family friendly, and there are at least 7 dishes on the menu I love. I'm a vegetarian so I might like it more than you would, but my husband really likes the polenta on shitake mushrooms and spinach with caramelized onions on a bed of red sauce covering the plate. Very reasonable prices.
6 Try Something Different
Ride horses on the beach, eat at the Chart House, or ride the quad bicyles on the path along the ocean. Buy salt water taffy near the cannery. I was even certified to scuba dive right near the cannery in the cold-murky water.
7 Dinner at Big Sur on the Cliff

Close by, just drive down the coast a bit. Great views, great food, very romantic, haven't been since we had kids, we should go again, it would be easy now with our 10-year-old twins.
8 Aquarium
A giant kelp tank that they stream water in from the ocean, jelly fish exhibit that's amazing, sea otters, everything is indigenous to the area. Kids play areas at both ends of the aquarium, it's top notch, but I still prefer playing in real tide pools in nature, and don't love crowds, but that's just me.

9 Dennis the Menace Park
Different play structures, giant slides, very unique, you won't see these play structures anywhere else.

10 Shop Outlets and Events

Haven't shopped the outlets in Monterey since we had kids, but we do in Gilroy on the way there or on the way home sometimes. My husband loves the Nike outlet.
We've been in Monterey for quite a few different holiday weekends and they always have really nice Outdoor entertainment that is free like Concerts at New Years and an Outdoor Fair at Easter.
Monterey is the one place we vacation by ourselves, with no extended family or friends so we have some really good family memories there. We love it because it is only 1 1/2 hours away and very reasonable to go on a long weekend. We've tried Yosemite and Gualala (which we love) and day trips to San Francisco, Marin, Saratoga, Half Moon Bay, and Saucilito. They are all close by and impressive, but our favorite weekend getaway will probably always be Monterey.
Where's your favorite Bay Area getaway? What do you like best about it? Have you been to Monterey? What do you like to do there?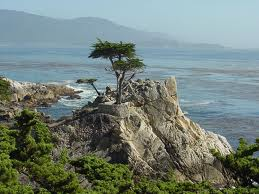 Bay Area Inbound is a full-service Inbound Marketing Agency in SF that specializes in content creation and getting you the leads you need to significantly increase company revenue.
Bay Area Inbound is a Hubspot Value-Added Reseller. Hubspot makes Integrated Inbound Marketing Software and is the #2 Fastest Growing Software Company in the World.
For more information on getting traffic to your site and generating the leads you need, contact laurie@bayareainbound.com or 510-543-7593.
For more tips and tricks, download our free whitepaper by pressing the orange button below: