In college, about half way through, I did something really stupid. I bought myself an Alpha Romeo. It was a black spider veloce convertible, equipped with tan leather and power windows. It was so beautiful and although dangerous, it was a blast to drive. I admit freely, I was young and dumb, like a lot of people in their early 20s.
Well, as you can imagine that italian sportscar turned into a black hole sucking my money away with repairs and maintenance on top of car payments and insurance premiums. For a college student working part-time and going to school full-time, it was a ridiculous and unnecessary expense.
It caused me to quit school temporarily and go to work full-time, (although in some ways that worked out because I worked at WordPerfect and my career in tech was born). It contributed majorly to me building up debt which I painfully had to pay off after I graduated from college living at a poverty level for several years, while not driving the alpha romeo, by the way.
The beautiful thing about doing something so stupid early in life, is you learn your lesson. And you don't do it again, at least I didn't.
My old Boss told me often about a similar experience which shaped his conservative spending habits for the company. The company was a promising wireless startup, they were gaining market momentum, sales were good, and they were spending money accordingly as most companies in that position do.
Then their sales seemed to dry up and forced them to lay off close to 100 people and go down to a skeleton crew of only 27 people in order for the company to survive. It is a horrible thing to have to lay off people who have done a good job. This is a common pattern for startups which is outlined clearly in "Crossing the Chasm", a great read for marketing and management alike, about getting a new product to market and all the steps to take and pitfalls to avoid.
A very early tech startup recently approached me for a Marketing Plan and budget. I believe, that one of the most important things an experienced and skilled marketer can do for you is knowing where to spend money and where not to. I also believe when someone has had entrepeneurial experience, and they've had to spend their own money to get a business off the ground, they tend to be a lot more careful and they know the ropes.
I can't go into all the details here, but let me say with a budget increase of just $95,000 we increased annual sales that had been flat for 9 years straight from $5M to $7.4M in just six months.
The budget looked like this:
Video with 50k ft view for Financial Buyers ($12,500)

IT Managers kit with ROI justification, Top 10 Blogs, and Videos (Free)

Weekly Jumpstart Webinars (Free)

For Dummies Ebook by Wiley ($20K)

Gartner ($40K)

Email blasted Rain King Lists with huge return ($20K)

Lynton SW for Closed-Loop Marketing Analytics ($4K)
I managed the inhouse web designer and a few IT people inside and a contrator to do the API for closed-loop marketing analytics. On top of those expenses were a few SaaS: Salesforce.com, Hubspot Inbound Marketing Software, Citrix Go-to-Meeting, Adobe PDF and creative suite, and PPC we spent about $750 a month.
We blogged, published to social media, created tons of offers and workflows to capture leads and automatically lead nurture them. We blasted warm leads and rain king email lists with offers and increased customer base by 30% including 5 major accounts.
I recommended we hang onto the the angel funding as much as possible for manufacturing ramp, worked with Gartner on future marketing strategies, worked with wiley on an ebook giveaway, with analysts and did a single trade show for another $400K. Trade show was the least productive way to get leads. We were getting 350 new warm leads every time I sent out an email blast with offers.
Once we get real VC funding we will need to be conservative again because in every startup there will be a period where the sales will dry up before wide adoption. And if you can't survive that financially, that's how you cut off your own options for staying afloat before there is big success. I wouldn't want to be dependent on bridge funding if I didn't have to be.
Have you had a similiar startup experience with budgets swelling then drastically being cut? Have you regrettably had to lay of a lot of people?
Or have you bought a flashy sports car you regretted (sort of)?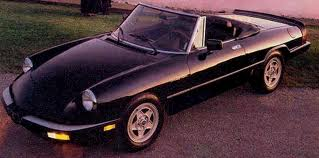 Sources: Crossing the Chasm, by Geoffrey A. Moore
Bay Area Inbound is a full-service Inbound Marketing Agency in SF that specializes in creating content and getting you the leads you need to significantly increase company revenue.
Bay Area Inbound is a Hubspot Value-Added Reseller. Hubspot makes Integrated Inbound Marketing Software and is the #2 Fastest Growing Software Company in the World.
For more information on getting traffic to your site and generating the leads you need, contact laurie@bayareainbound.com or 510-543-7593.
For a free inbound and marketing evaluation and recommendations, press the orange button below: