Recently took 10 years off from the full-time workforce to raise our twins and feel really lucky that we could afford for me to do it. But, getting back into the workforce at the same level I was working before has, of course, been a bit of a challenge, especially since I want to work from home.
Fortunately, I kept my hand in the job market by doing small marketing consulting gigs and kept up with a lot of technology developments. I'm an avid scrapbooker, so digital photography, smart phones, video, editing software, and posting on social media like facebook, Linkedin, and YouTube are something I've used with great frequency.
In the past, I had been a Product Manager for Networking products for 5 years and sold Networking products previously for 5 as well, so wanted to get caught back up with what's current and on the horizon for networking products. Took some classes at Tech Skills in San Jose, completed a certificate called "Web 2.0 and Networking"; Aced the tests, and what I found was, networking hasn't changed much in the last 10 years, other than IPV6 finally rolled out to support billions of smart phones and devices.
But, what has changed is what you can do with networking like:
Web 2.0 (flashy sliders, video, games, and social networking)
Software-as-a-Service (pay as you go, lives on the cloud, access from anywhere, never lose your data)
Inbound Marketing (SEO, PPC, Targeting Keywords, Blogging, Social Media, Calls-to-Action, Offers, Landing Pages, Lead Nurturing, Email Marketing, Analytics)
Network-Based-Power-Management (one of my new gigs) and Smart Meters
All kinds of devices are networked which weren't previously for smart homes (alarms, ip cams, media players, and digital TVs)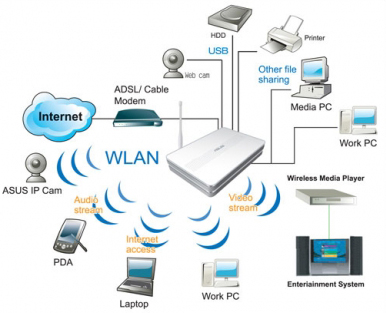 Went back to full-time work for a hot startup in lead generation last year and was trained on Salesforce.com, the very popular contact relationship management software that is SaaS. There I learned about how important online marketing is and how it's used to drive traffic to the company website to capture warm leads and nurture them into sales.
Invested in Hubspot Online Marketing Automation Software (another SaaS) and Consulting to train me how to do inbound marketing. Rebranded my own consulting company and spun it into an inbound marketing company, blogged, trained a team, put up several websites, developed videos, implemented inbound marketing best practices, and got the word out about my company via social networking and email lead nurturing. Landed a couple of technology marketing gigs and love that I can work from home.
I'm so grateful we live in a networked world and for all the new technologies that take advantage of it. Can you think of anything you can do now that is enabled by networking that I didn't mention?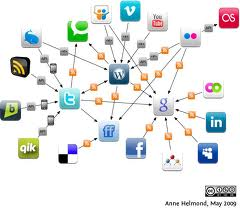 Bay Area Inbound is a full-service Inbound Marketing Agency in SF that specializes in getting you the leads you need to significantly increase company revenue.
Bay Area Inbound is a Hubspot Value-Added Reseller. Hubspot makes Integrated Inbound Marketing Software and is the #2 Fastest Growing Software Company in the World.
For more information on getting traffic to your site and generating the leads you need, contact laurie@bayareainbound.com or 510-543-7593.
For more tips and tricks, join our blog by clicking the following link: