Closed-Loop Marketing Analytics, the "Holy Grail" of Inbound Marketing, are easy to obtain by Integrating Your CRM with Hubspot and they are unique to Hubspot.
Why should you want Closed-Loop Marketing Analytics?
What closed-loop marketing analytics means for your company: Marketing will be able to analyze which sources, campaigns, keywords, etc. are the best at driving customers, in addition to traffic and leads because you keep track of which leads actually close as sales from within your CRM creating solid information on ROI.
HubSpot's lead intelligence application integrates seamlessly with many of the most widely used types of Customer Relationship Manager (CRM) software, including Salesforce, Dynamics, NetSuite, Sugar, Highrise, InfusionSoft, and various home grown systems.
Salespeople in your organization will be able to access and use HubSpot's lead intelligence on workable leads within your CRM environment, without having to log into HubSpot.

Where to Get Started

If you are using Salesforce as your CRM, you can call HubSpot Support at 1-888-HUBSPOT ext. 3 for help.

Hubspot also offers apps in the app marketplace for several other popular CRMs such as:

Sugar CRM
Highrise CRM
Netsuite CRM
Microsoft Dynamics CRM
Infusionsoft CRM
Nimble Social CRM


If you have another CRM, or a homegrown CRM, and are unsure how to move forward, just contact your consultant to discuss your integration plan, or hire a HubSpot Certified Partner to do the integration for you



How Does it Work?

1. Conversion: Leads convert by filling out a form on your website, which can be either HubSpot landing pages, exported HubSpot forms, or your own forms where the lead data is passed into HubSpot via our API. You can also import the leads into HubSpot.

2. CRM Transfer: Once the leads are in HubSpot, the leads are then transferred to your CRM system with the lead intelligence that HubSpot provides. The leads will be de-duplicated from those already in your CRM system by the lead's HubSpot ID and email address.

3. Sales Rep Assignment: Leads will then be routed to the appropriate sales reps on your team based on your lead assignment rules in your CRM system.

4. Closed Won: After your sales team converts the lead to an opportunity and then closes that opportunity, the lead record in HubSpot is marked "Closed Won." This will be represented in HubSpot's analytics as a customer, those "closing the loop" on the initial lead record.

5. Closed-Loop Analytics: The marketing team will then be able to analyze which sources, campaigns, keywords, etc. are the best at driving customers, in addition to traffic and leads.

CRM Integration Features

Specific details about each lead will be transferred from the HubSpot system to the lead and contact records on your CRM system, including:

All Standard Fields: first name, last name, email, phone numbers, address data, company name, industry, etc.

Found Website Via: the source by which the lead initially found the website, such as "organic search" or "twitter"
First Visit Date
First Conversion Event & Date
Last Conversion Event & Date
Lead Grade: a proprietary score that HubSpot assigns to each lead
Link to Lead's Twitter Account: if available from HubSpot form submission
Link to Lead Data on HubSpot: a link to the lead data that individuals within your organization can access without logging in to HubSpot
Customer form data: any other custom form data submitted
Number of Conversion Events: number of times the lead has converted

Your closed loop analytics are automated; that is, closed opportunities from your CRM system are reported back into your HubSpot lead intelligence application, and are then represented as customers in your HubSpot Sources analytics.

How to Work with Your Own Developer to Implement CRM Integration

If you have adequate developer resources to implement your CRM integration yourself, you can discuss the details with your consultant before beginning work. You can also visit developers.hubspot.com to get Leads API information.

How to Work with a HubSpot Partner to Implement CRM Integration

Working with a HubSpot partner to implement HubSpot CRM integration is fairly simple and straightforward. Once the details of the integration are agreed upon and work has begun, your integration should be completed in as little as one to two weeks, depending on the complexity of your integration. Once completed, you'll receive one additional 30-minute consulting and training session, specifically focused on using your new CRM integration. In this session you will learn how the integrated system will work, what the HubSpot lead intelligence fields represent, and will ensure that your lead assignment rules are working correctly.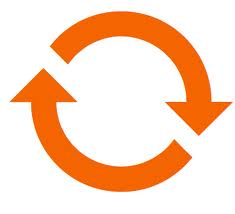 Sources: Hubspot, 2012.
Bay Area Inbound is a full-service Inbound Marketing Agency in SF that specializes in getting you the leads you need to significantly increase company revenue.
Bay Area Inbound is a Hubspot Value-Added Reseller. Hubspot makes Integrated Inbound Marketing Software and is the #2 Fastest Growing Software Company in the World.
For more information on getting traffic to your site and generating the leads you need, contact laurie@bayareainbound.com or 510-543-7593.
For more tips and tricks, download our free whitepaper by pressing the orange button below: