How do we increase Sales? It's a question on most manager's minds that have responsibility for profit and loss. Seasoned Sales Professionals have long known that to get one sale out of the bottom of the funnel, we need to get a lot of prospects into the top of the funnel.
Step 1 Get the Word Out
What some businesses don't know is the way we get potential customers into the funnel has changed. Today we do it by getting found on google, driving traffic to our site, or getting a word-of-mouth referrals often through social media. We call this Inbound Marketing:
Target "keywords" for our webpages that people use to find our type of products and/or services via the internet.
Drive traffic to the website by making the information available in a way that search engines AND humans can read it called "blogging". Blogging also increases our page density on our website which further increases our ranking authority bringing us to the top of a google search.
Publish our blogs on "Social Media" to get the word out to humans and gets people to read our blogs, which again helps further increasing our ranking authority again bringing us up higher in a search
Step 2 Capture Warm Leads
We need to make potential customers aware of what we have and how it solves their problem in a way that interests them enough to want to find out more by trading their contact info for more information on our product or service.
Once we have that contact info we call them "warm leads". We consider these warm leads to be in the "sales funnel", we need to nurture them along by fueling their research efforts with more helpful information until they are ready to buy.
We do this by capturing their contact info through calls-to-action and landing pages that offer them things that are enticing and informational like give-aways, special promotions, ebooks, webinars.
Step 3 Nurture Leads with More Information About How We Can Solve Their Problem
We use lead nurturing software to share follow up information with a lot of prospects in an automated way to help them come closer to making a purchasing decision in order to solve their own problem. The software will then give us a "sales-lead-readiness-to-buy" number so your Sales Team can call the most interested prospects first.
Step 4 Call the Customers With High "Ready to Buy" Scores
I'm not saying your sales team will never have to pick up a phone again. What I'm saying is they will be calling warm leads, who appreciate the call, because they found your business on their own and have shown interest by investigating you further.

Of course, we need to make sure we treat our potential customers like human beings with all the extra time the software saved us, so we can have repeat business, because existing customers are the least expensive way to increase our sales.
Step 5 Analyze and Refine
Analyze performance and repeat what works and change what doesn't. Online Analytics make it easy to see what is working and what's not so we can twick our efforts and get better results.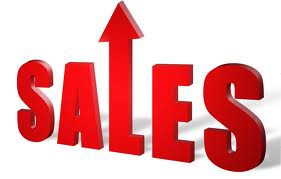 Bay Area Inbound is a full-service Inbound Marketing Agency in SF that specializes in getting you the leads you need to significantly increase company revenue.
Bay Area Inbound is a Hubspot Value-Added Reseller. Hubspot makes Integrated Inbound Marketing Software and is the #2 Fastest Growing Software Company in the World.
For more information on getting traffic to your site and generating the leads you need, contact laurie@bayareainbound.com or 510-543-7593.
For more tips and tricks, download our free whitepaper by pressing the orange button below:
p