Inbound Marketing from the Graphic Artist's Perspective
Asked our in-house Graphic Artist, Ranjna Bedi, to talk about the visual part of marketing. These were her comments:
"I think color is very important, it is the first thing you see. When I look at something I am very drawn to color first and I just skip all the black and white."
It is important to put a photo or graphic on every blog to create interest and draw in the reader. Blogs with video get 30% more hits. All recent blog programs like hubspot and wordpress have an image button to insert a picture just like you would to facebook.
Something Very Creative About Visualizing from the Artist:
I EAT WITH MY EYES AND MY KIDS EAT WITH THEIR EARS.
"My boys are also such bad eaters. It amazes me when my kids eat foods that they have no interest in before, and it changes purely by me changing the name of that particular dish. It definitely changes as they grow as well because of the influences around them. When they were younger, I had to call Red Kidney Beans, Dragon Berries as they used to watch the Dragon Tales show."
"When my kids were into Dr Seuss, I had gotten away with Green eggs by adding Spinach but I will have to change that pretty soon. I am sure it is not unique to our family how word play and colors attract decisions of everyday life. There is a book by Daniel Pink called "A Whole New Mind - Why Right Brainers Will Rule the Future, it puts a smile on my face that my family is using the creative side of their brain," wrote Bedi.

Bedi hails from England and has a charming British accent and winning personality. She has 15 years experience in Graphic Design. She studied Illustration at California College of Arts, Foundation Art and Illustration at University of West Minster as well as at Chelsea College of Art and Design. She worked for 5 years at Dowler Gruman before joining Bay Area Inbound Marketing Consultants and doing freelance work.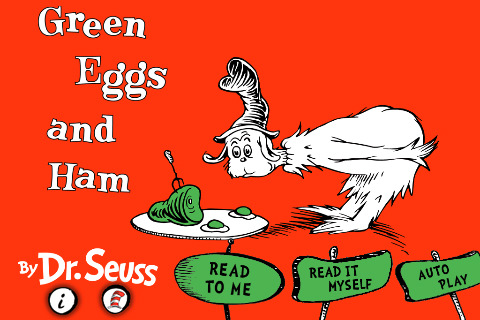 Sources: Dr. Seuss and Ranjna Bedi, Graphic Artist
Bay Area Inbound is a full-service Inbound Marketing Agency in SF that specializes in Lead Generation.
For more tips and tricks, download our free whitepaper