Now that Steve Jobs is gone, I find myself wondering, what was it about him that made us admire him so much? What contributions did he make that generated so much press surrounding his life and his passing?
Do we love Steve Jobs because of the great products he brought us that make our lives easier and more efficient? Was it his rag-to-riches story, ok middle-class-to-riches story? Or was it the way he audited classes to save his parents tuition money when he dropped out of college? Was it the way he followed his dreams and wove them into something wonderful?
Did his head-strong-get-it-right-ruffle-feathers personality make everyone love him?
We know he was kicked out of Apple and then brought back and made it what it is today: a beacon of innovation, ease-of-use, design simplicity, and creativity in a world of commoditized, cost-reduced, and often problematic computer and device hardware and software.
Steve Jobs was quoted, "My passion has been to build an enduring company where people were motivated to make great products," Jobs told Isaacson. "The products, not the profits, were the motivation."
I, like a lot of people who admire him, didn't know him, but I admire him because, he, like all great-leaders was multi-faceted. He reportedly thought about the bigger picture and the purpose of life. He thought about the moral implications of his decisions and the people around him. He cared enough about those issues to take the time to talk about them and we know about them. He took enough time to manage the whole process of bringing great products to market to actually make them better and different.
I've read biographies on Bill Gates and Scott McNeally.
I think we loved Steve Jobs because his passion for creating great products had follow-through and because he let us in.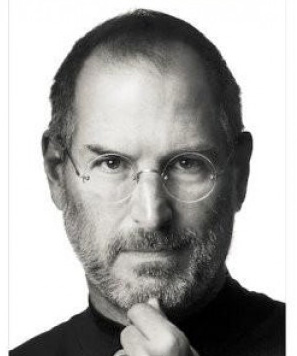 Bay Area Inbound is a full-service Inbound Marketing Agency in SF that specializes in getting you the leads you need to significantly increase company revenue.
Bay Area Inbound is a Hubspot Value-Added Reseller. Hubspot makes Integrated Inbound Marketing Software and is the #2 Fastest Growing Software Company in the World.
For more information on getting traffic to your site and generating the leads you need, contact laurie@bayareainbound.com or 510-543-7593.
For more tips and tricks, download our free whitepaper by pressing the orange button below: