Local Fremont Financial Services Provider, Groco Financial, has enjoyed a lot of success with both their inbound marketing, search engine rankings in the top 1%, and overall company growth and revenue.
Albert Olsen, is the inhouse-and out-of-state Search-Engine-Optimization Expert who started Internet Marketing in 94 when Internet was in it's infancy right after he graduated from BYU. Albert remembers in those days, "you did a lot of external things to drive traffic to your website like TV Ads, Infommercials, and things like promotions with the Trailblazers. One time when I was working for 800.com we did a give away: '3 DVDs for a dollar' that got so much traffic, it would bring the site down."
Today, like most internet marketers, Albert said he believes that to get a high ranking "You need to build your structure in a good way, and build brand reputation". He said, "Creating a lot of great content and overall page density are absolutely necessary". The Groco site has 373 inbound links according to Google Analytics. He said he got most of those organically through good content and building the brand.
Groco.com has a very high Search Engine ranking, you can check your site's ranking on www.alexa.com for free and put in all your competitors as well. Groco's United States rank is 115,744; Globally they rank 435,161, out of 150 million sites, which is quite impressive for a private company with 45 employees.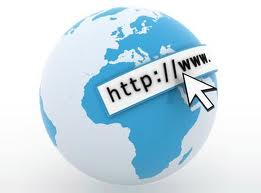 For more information on getting traffic to your site and generating the leads you need, contact laurie@bayareainbound.com or 510-543-7593. Bay Area Inbound is a full-service Inbound Marketing Agency in SF that specializes in Lead Generation.
Bay Area Inbound is a Hubspot Value-Added Reseller. Hubspot makes Integrated Inbound Marketing Software and is the #2 Fastest Growing Software Company in the World.
For more tips and tricks on Search Engine Optimization and Lead Generation sign up on our confidential RSS blog feed at www.bayareainbound.com/blog or download our free whitepaper by pressing the orange button below: