Was talking to my client this weekend that is interested in Hubspot Inbound Marketing Software. She told me something that shocked me. 1-800 dentist charges them $1800 a month and only guarantees them 4 leads a month.
Hubspot's integrated inbound marketing software is such a better value at $300 a month. Yes, you have to put some work in and training into how to use the software, but after just two months work, we were getting 96 new visitors a month to the website and 6 leads a month. And it just went steadily up from there. And we are competing against other inbound marketers, who are the best at this.
And because of of the way people shop today via the internet and word-of-mouth referrals, 1-800 dentist is probably much less effective than years gone by. Almost every business can benefit from marketing to bring in new leads and business, and Hubspot is an economical way to increase your revenue and compete in today's over-communicated society.
Bay Area Inbound is a Hubspot Value-Added Reseller. Hubspot makes Integrated Inbound Marketing Software and is the #2 Fastest Growing Software Company in the World.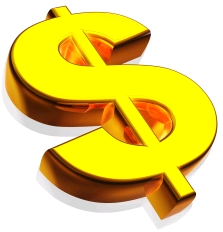 For more information on getting traffic to your site and generating the leads you need, contact laurie@bayareainbound.com or 510-543-7593. Bay Area Inbound is a full-service Inbound Marketing Agency in SF that specializes in Lead Generation.
For more tips and tricks, download our free whitepaper by pressing the orange button below: