Inbound links are quickly becoming a broken metric. At the same time, social media is quickly escalating as a ranking factor for search engines. While inbound links still matter and are a decent factor for judging the authority of a website or page, social media provides search engines with key data points that they have long been lacking.

Thanks to social media, the web has more fresh and timely content. This is great for search engines. However, it also poses some challenges. Inbound links are a good measure of authority, but they are slow. In a social media world, a relevant piece of content on a subject could become outdated in minutes.

Let's examine how search engines are changing so you can better leverage social media and learn how your business can take advantage of these changes.

Google's New Search Algorithm

In February of 2011, Google updated its search algorithm to move better quality content to the top of its search rankings. Content farms, or websites that produce a lot of content to serve the sole purpose of satisfying Google's SEO requirements, now get penalized with lower rankings.

This update, also known as Panda, is concerned with what users think about a site; not just keywords. The update affected 11.8% of all of Google's search queries.

So What Is Considered 'Quality Content'?

Quality content in a post-Panda world is fresh and original. Sounds a lot like social media content, doesn't it?

Social Authority Matters Too

Both Google and Bing also care about the quality of the people sharing links to your site. Google calls this author authority. As an example, a link shared from Twitter is also weighed by who tweeted it (i.e. How many followers do they have? What is the quality of those followers?).

The Search and Social Soap Opera

Before we get into the details of how your business should be using social media to increase traffic from search engines, you first need to understand the biggest drama happening in Silicon Valley. With more angst than an episode of "Days of Our Lives," Google, Facebook, Microsoft, and Twitter are battling over the future of search. It is clear to all of these internet giants that social search is the future.

Google used to have a deal in place with Twitter to use tweets in real-time search engine result listings. However, that contracted has ended with no renewal in sight. Since the end of this contract, Google has launched its own social network, Google+.
Since its release, Google+ has become the fastest growing social network ever, growing to more than 20 million users in its first three weeks of operation. Google+ is Google's way of getting social search data without relying on Twitter and Facebook.

Microsoft is an investor in Facebook, so obviously it has access to Facebook's data for use in Bing. Additionally, Microsoft is paying Twitter for access to use tweets in search results as well. Microsoft is working to leverage some of social networking's biggest players, while Google has realized that the only way not to be stabbed in the back in the long term is to use its own data, for which it has complete control.

7 Ways to Use Twitter Get More Search Traffic Even though Google recently ended its Realtime Search deal with Twitter, which means Twitter's fire hose is no longer catalogued and used in real-time search results, there's still a good deal of SEO benefit to be gleaned from Twitter.

Basically, Twitter is a natural complement to your site and a way to gain some additional spots on organic search engine results pages (SERPs), helping your website and its content get found. So how can you best leverage your Twitter account for search? Here are 7 tips to help you get started.

1. Use Your Real Name Wisely

It's important to note that your Twitter "Real Name" doesn't have to be your actual name, unlike with Facebook. Instead, it can be virtually anything as long as it comes in under the 20-character limit Twitter imposes.
As such, your Twitter "Real Name" is perhaps the most important thing you can set on your Twitter profile. It appears in the title tag for both your Twitter profile and your individual tweet pages. It's highly searchable, and it's something that will appear in Google's link to your profile.

This means you need to make sure your real name is both relevant to you, a keyword people are likely to search for, and something that will make people want to click.

2. Make Your Username Count

Like your real name, your Twitter username is crucial content that will be displayed in the title of your Twitter profile page and, in some cases, your individual tweet pages. Also like your real name, it can be anything you want as long as it comes in under the 15-character limit Twitter places on usernames.
It is best to use this space wisely with an easily remembered, keyword-rich Twitter username that will get the attention of anyone searching for related keywords.

It may seem like an impossible task. Fifteen characters certainly isn't a lot to work with, but a few quick Google searches for keywords related to your site can reveal what kinds of Twitter handles are ranking well, giving you a template for success.

3. Focus on Your Bio Next

After your real name and username, your bio is the next most important thing you can edit. At 160 characters, it's longer than a tweet, and it can be crucial to your SEO as it is both highly indexable content, and the first few words of it also appear in your Twitter page's description.
It is important to make your bio count.
Make the first few words an interesting teaser that draws searchers to click and ensure that the entire bio has at least one or two of the keywords you're targeting.

4. Link, Link and Link Some More

To be strong in search engines, your Twitter profile needs the same thing any other site needs: lots and lots of links. Link to your profile everywhere you can, and do so with strong keywords in the anchor text.

This works well because, even though your Twitter profile is closely related to your site, it is hosted on a different domain, meaning you can pass along a great deal of trust to it from your site. This makes your links to it much more valuable.

You can further this benefit by encouraging others to link to your Twitter profile as well, such as including it in an author byline when you do guest blogging, which will improve the amount of authority it receives from search engines.

5. Get Followers, Build Recognition

Every follower you get is more than just a person reading your tweets. It's a link to your Twitter profile on their "Following" page and possibly retweets and mentions of your profile, which also include a link to you.

Although these links are "internal" in nature (meaning they are all links from within Twitter.com), they can help you compete with other Twitter profiles that might be on the same or a similar topic, giving you an additional edge. Since many searchers who land on Twitter profiles were doing Twitter-specific searches, this could be a very powerful advantage to have.

6. Stay Focused With Your Tweets

While it's certainly fine and maybe even a good thing to have some fun with your Twitter account and go off-topic from time to time, you need to stay focused and regularly publish tweets that are on-topic and keyword-rich.

It's important to remember that your main Twitter profile, in Google's eyes, is very much like any other page with a headline, body copy, and links. As with any other page, if that content is keyword-rich, it's more likely to be ranked well.

Keeping your tweets focused lets you keep that copy keyword-dense, giving Google exactly what it wants to see and encouraging it to rank your Twitter page higher than other, less-focused accounts.

7. Don't Forget Your URL

While it's true that your URL doesn't actually pass on any SEO authority due to Twitter's use of the "nofollow" tag, it's still an important tool for directing the traffic your Twitter profile gets back to your site.

Since the eventual goal of any Twitter presence is to turn that traffic back to your site and your business, forgetting to use your URL is a misstep you can't afford to make.

Facebook's Full-Court Press for Search Relevancy

Facebook's current share of the search engine market is minuscule. It's not really even worth measuring compared to the dominance of search leaders Google and Bing. This is actually pretty shocking considering Facebook boasts 800 million users. How do they not have at least a negligible portion of the search market? Simple: private data.

Since the beginning, Facebook has had a lot of data, but it has been private. You could only see a person's wall posts, for example, if you were friends with them. The limitations of private data made Facebook a weak search engine and subsequently resulted in very little usage.

Recently, Facebook has made a string of announcements that makes it clear Facebook is making it a priority to solve this problem. Facebook has made changes to users' profiles to empower users with different sharing options.
Now, on a message by message basis, users can select if they want an update to be shared with only one person, all of their friends, or the entire PUBLIC. That last option is huge. It makes the available pool of data and results available for Facebook search much greater.

For Facebook, to stand any chance in the battle for search engine usage, it has to encourage more users to share public data.
More 'Likes' Are Critical to Leveraging Facebook for SEO

One of the best default functions of Facebook is that data for business pages is public and open to everyone by default. However, there is more to leveraging Facebook for SEO beyond simply creating a Facebook Business Page.

Social search is really about more personalized search engine results. By analyzing information that your friends, followers, and connections have looked at online, search engines can not only provide better recommendations for a keyword you entered, but it can also tell you that a certain connection found this content valuable.

Because search in the future will be personalized and results will be based on social recommendations, it is important to start building reach today. Sure, all businesses want more people to like their Facebook page. These Likes are worth far more than vanity in a popularity contest between you and your competitors.
Likes are also your pathway to getting more people to see and recommend your content. More importantly, in the world of social search, Likes are the new inbound links and will help search engines recommend your content to more people attracting new visitors and leads to your website.

Social Search Is Only Getting Started

Social search is young. It can't even crawl yet. A lot is going to change as Google, Bing, Microsoft, Twitter, and companies that we haven't even heard of yet battle in the years to come.
One thing that won't change is that search is only going to continue to get more personal. Social media will be the major source of data that drives search personalization.

As a marketer, your priority need to be building reach across social media sites to be well positioned for more searches to a more personal and social world.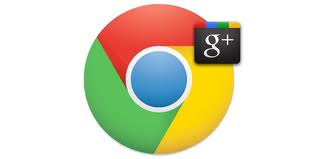 Sources: Hubspot, 2012. Bay Area Inbound is a Hubspot Value-Added Reseller. Hubspot makes Integrated Inbound Marketing Software and is the #2 Fastest Growing Software Company in the World.
For more information on getting traffic to your site and generating the leads you need, contact laurie@bayareainbound.com or 510-543-7593. Bay Area Inbound is a full-service Inbound Marketing Agency in SF that specializes in Lead Generation.
For more tips and tricks, download our free whitepaper by pressing the orange button below: