People have a tendency to emphasize traffic over relevance. You need to make sure the search terms you're targeting have sufficient traffic, but often you don't want them to have too much either. More traffic usually correlates with high competition.
Let's say they want to rank for the term 'lawyer.' This puts you up against almost all law firms in the English-speaking world, including larger and more powerful ones. As I'm writing this, there are 299 million Google results for 'lawyer.' Only 10 are on the first page of Google.
When picking keywords to target, you clearly need to choose your battles wisely. So how do you do that?
There are several free tools for assessing keyword competitiveness, including the Google AdWords Keyword Tool. The tool classifies keywords as either low, medium, or highly competitive. The higher the competition for a keyword, the more difficult it is to rank for. Generally speaking, terms with a higher difficulty score will require much more than just on-page optimization if you want to rank on the first page of search results.
HubSpot Internet Marketing Software is a paid tool that includes a keyword monitoring component. In addition, it also helps you maintain a dashboard of relevant keywords, including their search volume, competition, your ranking and the number of visits from that keyword search.
What You Need to Beat the Competition
After picking your arena, you need to figure out how to beat the competition in that arena. The way to do this is for your site to gain authority and relevance for those terms.
Authority
Authority is assessed by understanding the link profile of your site versus those other sites ranking for the keywords you are targeting. External links from other sites are the single most powerful ranking tool amongst the major search engines of today. The three most important elements of these linking factors are:
 Number of links to a website (more from various domains is better)
 Number of links to the specific page one hopes will rank for the term in question (again, more is typically better than less)
 The anchor text of links to the specific page (see the upcoming link building chapter for more on this)
Links are the biggest factor in gaining authority and search engine rankings. HubSpot software allows companies to compare their own link profiles to those of their competitors.
As a rule of thumb, one's site could compete for rankings (in the short term) with other sites with similar link profiles. Tackling sites with more powerful link profiles requires time and dedication. The bigger the gap, the more time, effort, and budget is needed. When a large gap exists between two competing sites in the number of inbound links, it is very difficult for the site with less links to make up ground and compete for keyword opportunities.
Relevance
Relevance, on the other hand, means looking to see if the other sites are specifically trying to rank for the term(s) in question. On-page relevancy can be quickly assessed by looking at simple elements.
 Keyword match in the title of a page
 Keyword match in a site's internal navigation
 Keyword match in the domain name
By considering both authority and relevancy, it's a relatively simple process to determine opportunities. If rankings for a given keyword term are dominated by much more powerful sites obviously targeting the term with their on-page factors, then it's likely best to look for another keyword opportunity. If, on the other hand, those same sites are powerful yet aren't specifically targeting the terms (or vice versa), then potential does exist.
At the end of this process, you should have a list of keywords that have been vetted. Now, it becomes a process of prioritizing all the remaining keywords. While the same primary assessment variables can still be utilized to determine priorities, secondary assessment variables now can also be considered.
Additional Prioritization Variables
1. Competitive advantage – Does the firm have a distinct competitive advantage (in terms of price, quality, delivery time) that can be leveraged to increase the likelihood of sales?
2. Ability to scale or fulfill – Is inventory or ability to fulfill limited? If so, other products and services with more potential might be a better priority.
3. Profitability – How profitable is a product or service? More profitable items are often more desirable to promote.
4. Lifetime value of item client – If the sale of a given item is made, the current value of the sale is not the only consideration. One should also take into account the average lifetime value of the purchaser of the item in question.
Often, the keyword terms with relatively high search volumes and low competition are the best opportunities. Of course, relevance must be factored into this equation as well.
In addition to looking at volume vs. competition, it often helps to look at the additional prioritization variables.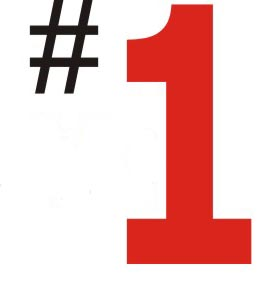 Sources: Hubspot, 2012. Bay Area Inbound is a Hubspot Value-Added Reseller. Hubspot makes Integrated Inbound Marketing Software and is the #2 Fastest Growing Software Company in the World.
For more information on getting traffic to your site and generating the leads you need, contact laurie@bayareainbound.com or 510-543-7593. Bay Area Inbound is a full-service Inbound Marketing Agency in SF that specializes in Lead Generation.
For more tips and tricks, download our free whitepaper by pressing the orange button below: