Search engines have become a core resource for individuals looking for businesses. Because search engines are a larger source of business referrals than the Yellow Pages, businesses no longer need to spend thousands of dollars on advertising in directorieries.
The way people shop has changed in the age of search engines. People are increasingly using search engines to help them find the products or services they are looking for. To do this, they type keywords into sites like Google, YouTube, or Bing. The engines then rank sites related to these keywords based on relevance and authority.
Whether you know it or not, your website is already targeting certain keywords. Search engines extract these keywords from your on-page text, headers, page titles, inbound links, and other factors.
Choosing the right keywords is often the difference between getting found in search and not getting found. As a result, keyword research is the foundation of an effective online marketing strategy.

It is important to understand what aspects of keywords make them important to your business. The different variables or characteristics of a keyword help determine whether the keywords are worth consideration in your SEO strategy. Only if keywords pass the primary selection tests can they be subjected to the prioritization variable tests. Considerations for primary keyword selection are:
Esuring keyword terms/phrases have sufficient search volumes
Ensuring the chosen keyword terms are relevant
Assessing levels of relative competition
If a search term doesn't satisfy the criterion of sufficient volume, then it is removed from the list. Likewise, if it does not satisfy the relevancy criterion, it should not be considered.

Prioritization of Keywords

Two things to consider when prioritizing keywords are:
Competitive advantage for the product/servicesProfitability of the
Products/services associated with the keywords
Coming Up with Your initial Keyword Target List:
a. Use a search term dListing root brands and product/service names (e.g. lawyer)
b. Brainstorming variations of product and brand-related keywords
c. Talking to clients to determine what terms they use in search
d. Studying competitors' sites
e. Adding geographic variations (e.g. Miami lawyers, Dade county lawyers)
f. Adding descriptive variations (e.g. personal injury lawyers, slip and fall lawyers)
g. Taking all the variations and entering them into the Google AdWords Keyword Tool, which will suggest numerous other variations.

With this list in hand, now the keyword list can be vetted.
Choosing Relevant Keyword Terms/Phrases
Once all keyword possibilities with sufficient search volumes are selected, keywords must then be filtered for relevancy. You don't just want to pull in traffic; you want to ensure that your traffic is of high quality. Quality traffic helps you convert your visitors into customers at a higher rate.

Let's demonstrate the importance of relevant traffic through an example. If a small law office in Boise, Idaho were able to achieve a ranking for the generic term 'lawyers,' they would be inundated with irrelevant calls from people in New York City, Chicago, Miami and Los Angeles. Realistically, less than 1% of the queries from the term 'lawyers' would be potential clients from the Boise area, meaning:
It would be a tremendous distraction for the staff taking these calls or filtering out the bad leads
It would eat up the time and resources you need to nurture your more valuable leads in the Boise area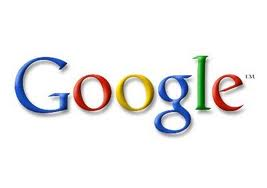 Sources: Hubspot, 2012. Bay Area Inbound is a Hubspot Value-Added Reseller. Hubspot makes Integrated Inbound Marketing Software and is the #2 Fastest Growing Software Company in the World.
For more information on getting traffic to your site and generating the leads you need, contact laurie@bayareainbound.com or 510-543-7593. Bay Area Inbound is a full-service Inbound Marketing Agency in SF that specializes in Lead Generation.
For more tips and tricks, download our free whitepaper by pressing the orange button below: