Social media is a powerful tool, but cannot stand alone as an internet marketing solution. In fact, social media comes last – you need to discover your voice through blogging and have a key word strategy first. Social media assumes you have content to share or something to say, so consider your overall inbound marketing process before you focus in on your social media marketing strategy.
Key Concepts and Statistics
By creating an interactive and entertaining social environment, your social media pages will drive engagement with your current and future customers.
Social media amplifies your reach, improving your Internet presence and reputation.
When set up properly, your Twitter and Facebook pages can become effective pieces of your lead generation strategy.
Social media is one of your most powerful content distribution channels.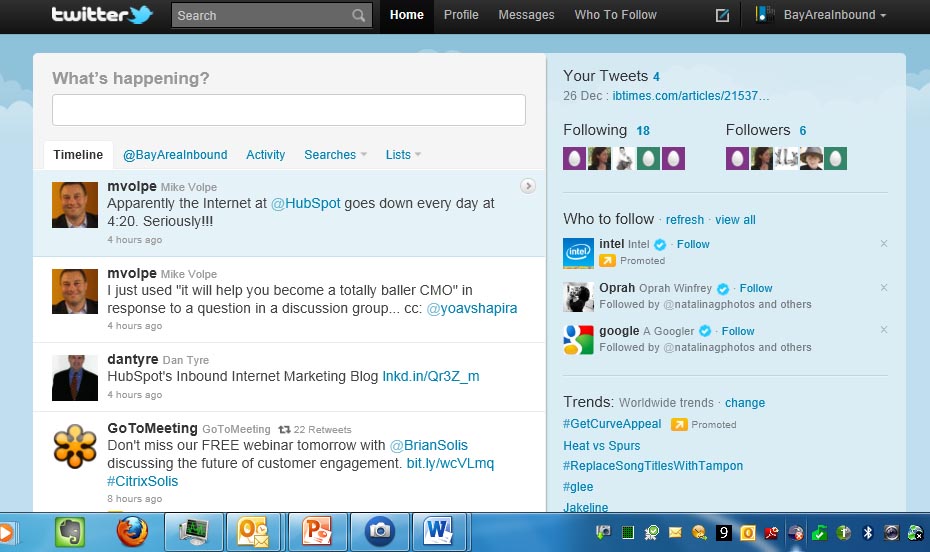 Sources: Hubspot, 2011
Bay Area Inbound is a full-service Inbound Marketing Consulting Agency and are a proud reseller of Hubspot Software.