A website without a fully-optimized blog is poorly positioned to drive traffic and leads. Is your company blogging? Maybe you are, but maybe you're not doing so frequently enough or in a way that maximizes SEO. Or maybe you're not because time is an issue. No matter the reason, search engines won't pop you to the top when potential customers are searching for your products and services without the right keywords positioned in the right way via blog articles.
•Nearly 40% of US companies use blogs for marketing purposes.1
•B2C companies that blog generate 88% more leads
per month than those who do not.1
•B2B companies that blog generate 67% per month than those who do not.2
•2/3 of marketers say their company blog is "critical" or "important" to their business.3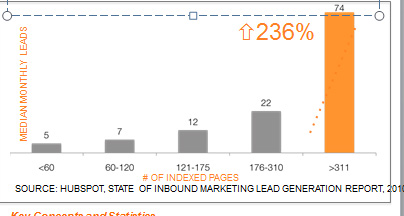 Prospects, customers and search engines all love the content generated through blogging: prospects because it helps them understand what your customers do; your customers because it helps them stay up to date with your offerings and thought leadership; and search engines because each post represents another page that they can index for a specific topic and feed to others searching that phrase.
Statistics provided by:
1EMARKETER, AUGUST 2010
29HUBSPOT, STATE IF INBOUND MARKETING LEAD GENERATION REPORT, 2010
3 HUBSPOT, STATE OF INBOUND MARKETING REPORT 2011