The most-cost effective marketing method for how people shop today is Inbound Marketing. The Internet has fundamentally changed the way in which people find, discover, research, share, shop, & connect.
•More than half of all US residents and more than ¾ of all US adults are online.
•One third of US consumers spend at least 3 hours online every day.
•More & more of the things we used to do offline, like product research and getting news, we now do online.
B2B (Business-to-Business) and B2C (Business-to-Consumer) Shoppers now take themselves 90% down the Sales Funnel through Online Research. They block Outbound Marketing Methods with tools like Spam Filters, Caller-IDs, Tivos and by throwing away leaflets and printed material. Customers prefer to find what they want, when they want via the internet. Make sure they find you in a search when they are ready to buy via Inbound Marketing methods such as Search Engine Optimization, Blogging, and Social Networking, Calls-to-Action, Lead Nurturing, and Closed-Loop Marketing Analytics.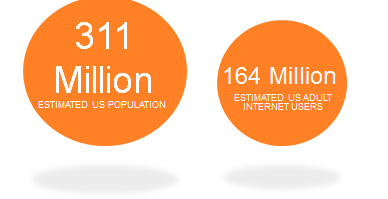 Statistics Courtesty of Hubspot (#2 Fastest Growing Software Company in World), Bay Area Inbound are Marketing Consultants that help companies Get Found, Get Leads, Get Sales. Proud Reseller of Hubspot Software.