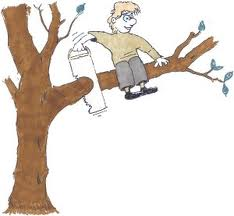 Here are the top ten ways to sabotage your hard work on Search Engine Optimization (SEO).
Cram keywords – Stuff so many keywords into your text that the writing seems stiff and awkward.
Don't use keywords in your headers, image caption and text.
Target the wrong keywords – Use keywords that are not descriptive of your business niche.
Pay for inbound links – Buy links from sites whose only purpose is to link back to a main site.
Trade links with irrelevant sites – Build hundreds of links with spammy third-party sites that are unrelated to your core business.
Copy content – Replicate content within your site and copy content from other sites.
Post irrelevant ads – Post ads that are in no way related to your site's theme or content.
Create page content that does not fit your site theme.
Forget to create 301 redirects – When you redesign your website don't create 301 redirects for old pages that will direct search engine spiders to your new pages.
List your site with spammy online directories - Submit articles to hundreds of online article directories and list your site with thousands of online site directories.
Search engines will discount your site and rank you lower in search returns if you sabotage your site in these ways. A better strategy would be to create fresh, relevant content that can quickly gain popularity in the internet community.
To develop valuable content, think about the kinds of questions your potential customers might have about your products or services. If your company manufactures and sells smartphones and tablets, you could blog about how the proliferation of mobile devices is changing marketing. A green building architect would want to blog about the newest net zero energy buildings. An organic foods company that makes kale chips could blog about the latest health benefits of eating more green vegetables.
Once you have some great content to share, list your site with a few key online directories such as:
• Yahoo Business Directory
• Business.com
• DMOZ Directory
• The Best of the Web Directory
The foundation of a strong inbound marketing strategy involves quality content written around well-chosen keywords, posted on a regular basis and introduced through social media. This will help you earn, not buy, those valuable inbound links that help yield the best search engine returns.