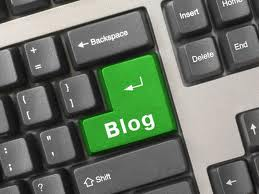 Writing a blog that people will link to and share is essential to high search engine rankings. The search engine algorithms that determine how high your business shows up on search returns value fresh, original content. Here are the top 10 tips for writing blog content that catapults you up the rankings.
Top 10 easy tips – People love top 10 lists. What is fascinating about your work? Craft a top 10 easy tips list to position yourself as an expert.
Top 10 myths – Exploding myths can be catchy, shareable content. What do you wish more people knew was NOT true about your line of work?
Interview – Who are the rockstars in your industry? Approach them at conferences and ask to interview them. Post the written interview to your site.
Video blog – Even better, videotape the interview. An inexpensive Flip video camera can give you decent quality video that is easily uploadable to your site.
No grammatical or spelling errors – People in a position of authority in the blogging world are more likely to link to your site if your prose is clean and error-free.
Pitch ideas to bloggers – Search for blogs related to your field on technorati.com or blogflux.com. Pitch story ideas to these bloggers and ask them to include a link to your site.
Guest blog – Once you find relevant blogs, offer to guest blog for them. You'll have more control to embed links to your site in the text.
List of experts - Post a list of experts in your field. These experts may end up linking to your site if you impress them.
Survey or study - Survey people about a relevant topic and post your findings.
Competition – What is your competition blogging about? Do their posts give you any ideas of similar but distinct topics to cover?
What is interesting about what you do? Sharing it will help people find you. If the content is relevant and easy-to-understand content, people will want to link to your site. The more links you have, the higher your business will rank on search engine results. Good luck!
For inbound marketing consultants that will drive traffic to your site, capture leads, and nurture them towards sales....email Laurie@bayareainbound.com or call 510-543-7593 mbl.
To download our free whitepaper that will give you more tips and tricks, click the button below: