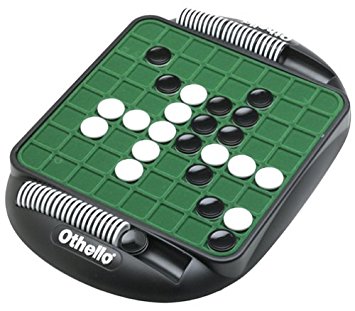 Once my Grandma asked me, "Do you ever let the boys win?"
This was after she watched me smash my boyfriend at Othello like 12 games in a row and then he left. My answer was, "No never."
I called him later, and she was right, it bugged him that I beat him so many times in a row. In my defense, I did teach him the proper strategy, he just wouldn't follow it.
Othello is a game of delayed gratification. You won't win if you go for getting all the chips in your color now, instead, you need to work to get the edges first, and then the corners. If you do that, you will win later by turning over whole rows at a time.
I miss my Grandma.
Read More