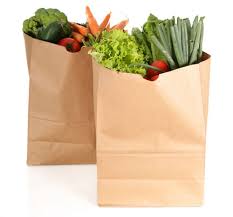 Recently, I decided to start getting my groceries delivered again because I am so busy. I hadn't shopped for groceries online since my twins were two-years-old. I used Safeway.com back then and I returned to them first about eight weeks ago.
Safeway.com
I like Safeway.com. They give you a delivery window, they bring everything to the door loose (meaning no extra packaging) or in the house if you want them to. They are a little limited on what you can get, but definitely stock the huge majority of what I want to order.
I ordered everything I needed including frozen food entrees and frozen PB&J sandwiches for kids lunches. I made sure I was home at the delivery window and put everything away immediately with the kids.
Read More