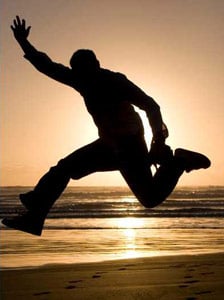 People can get bogged down by "if-it's-not-broke-don't-fix-it thinking" - just because you have a good number of pages and links to your site and you have built up some search engine "weight" or historical rankings it does not mean is time to freeze as the rest of the online world adapts and moves forward.
Smart clients are concerned about a "redesign" or moving their site to another tool/ service/hosting environment, but this is very straight forward path with a bit of planning. This jump will not affect your current rankings and traffic if you follow a couple industry wide practices.
At the top of the list is the 301 redirect, this code is the way to tell "the web" that the page (same or similar content) has moved permanently and that preserves your historical rankings. A good service, like HubSpot, will have this code usage built into the tools and be easy to use – along with some good tutorials.
After you make the jump - you will be poised to capitalize on the newer tools you have adopted and grow those rankings, because we know the crawlers never sleep and SEO is a changing world.
Bay Area Inbound is a full-service inbound marketing agency in SF (the San Francisco Bay Area) that specializes in Lead Generation. The Author of this blog article, Barth Paine, is a long-time web design guru with more than 15 years experience. His largest retainer clients: Kimpton Hotels and Web Help Desk just migrated their sites and lost no "link juice" or "ranking authority" using 301 Redirects.
For more information about this and other Inbound Marketing Principals, contact Laurie@bayareainbound.com or 510-543-7593. For a free inbound marketing whitepaper, click the button below: