Web Traffic - SEO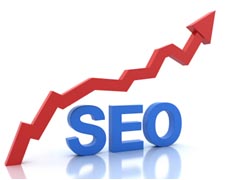 Is your website bringing you customers? Find out why not…
There are a number of factors that Search Engines like Google take into consideration when deciding to pull up a particular company's website to the top of the list when a keyword is entered to search.
There are two categories in which they decide a website's authority. On-Page SEO and Off-Page SEO. For off-page SEO, a lot of value (75% of your overall score) comes from your inbound links.
For on-page SEO, Spiders crawl your site and detect what is in certain fields. They take into consideration these factors first:
Does your url include keywords in the search category you are going after?
Are your target keywords included in the metawords used to describe each page to the spiders?
Key words, do they appear in the right places for the search? BAI can implement software that will tell you which keywords your site is bringing up and where you need to put the keywords to come up higher. As well as which keywords are getting how many hits and which keywords you will be able to capture market share when using them.
How many pages is the site? Blogging, Case Studies, White Papers and just sheer numbers of pages can all improve your page count bringing you closer to the top. BAI can implement software that will tell you exactly where to put the keywords in your blogs to make your sight come up higher in a search.
What do the titles say? What does the text say?
What does text say about any graphics you have included? Spiders can't see graphics they can only read the text about the graphics. If your Alt tags don't match your keywords, you rank lower in a search.
Automated software like Hubspot can make it easy to put all the write words in the Title, Text, Headers, Alt tag fields, Meta Tags, etc. and Hubspot's Page Grader tool can let you know how your page will rank with the spiders.
Contact Laurie@bayareainbound.com or 510-543-7593