Why is Business Blogging Important?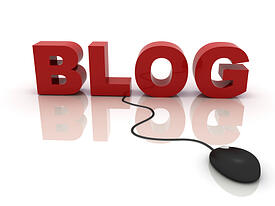 Blog with Your Targeted Keywords so Search Engine Spiders Bring Your Customers to Your Site
Keywords are words people put on the search line of google or bing when when looking for your products or services. Blogging gives you a chance to put in a lot of those keywords in the same way people will search.
People read your blogs and consider the information as reliable as a word-of-mouth referral.
Even though you may never read blogs, the search spiders do…and will bring you to the top of a google search because of them. This is called "organic" search traffic and acccounts for 50% of your traffic.
Blogging also increases the number of pages of your website which is another top criteria for coming up to the top of a google search.
Sharing clever content via blogging over social media is typically what drives the other half of your traffic. The sales team love the sound bites in blogs and often share them on social media as well.
You can get 200 to 500 reads on a good blog at least once or twice a month. Not all blog articles are that popular, but every month you should be able to hit at least a couple of big ones. Which drives an extra 500 to 1,000 people to your site. Which should allow you to capture at least 2 to 5 new warm leads. Every salesperson wants to call someone who is already interested in their products or services.
For more tips on coming to the top of a search download our free ebook to the right or contact Laurie@bayareainbound.com or 510-543-7593